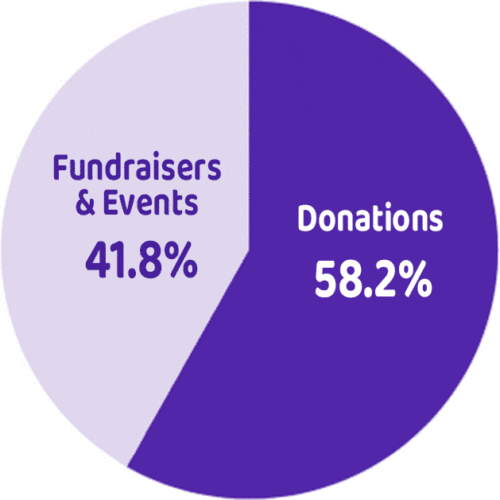 Your Donations at Work
Over 50% of our funding comes directly from individuals and businesses like you. We couldn't do this without you. Your donations support Sacramento pets both in and outside the Front Street Animal Shelter!
Take a look at all we've done so far this year!
In the Shelter
When pets come into the shelter needing speciality care, your dollars matter. From broken bones to joint repairs, Front Street pets get what they need!
34 shelter pets assisted
$ 52,151.93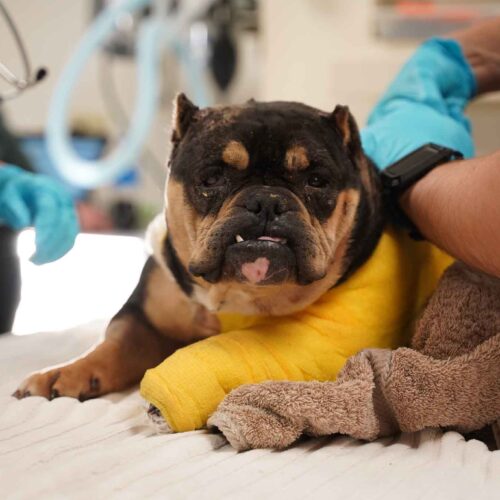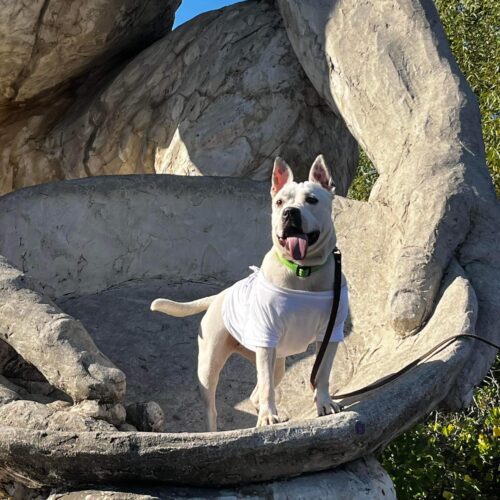 On Their Journey
For some pets, the journey from the shelter to their new home includes some obstacles. With your support, we can help smooth their way!
25 pets
adopted from Front Street with hospice conditions are currently receiving lifetime supportive care for their illness.
$ 5,106.04
120 animals
heading to rescues for rehabilitation received grants to help support their care until adoption!
$ 78,900.00
Check out our local, regional, and national transfer partners who work with us to help Front Street pets!
In The Community
Free-roaming community cats who receive spay & neuter surgeries live longer and healthier lives! Your support helps community cats in Sacramento stop the cycle of reproduction.
988 cats altered
$ 73,278.50
As veterinary care remains difficult to access and prices rise, your donations support Sacramento pets whose owners cannot afford lifesaving vet care.
147 pets received help
$ 209,119.82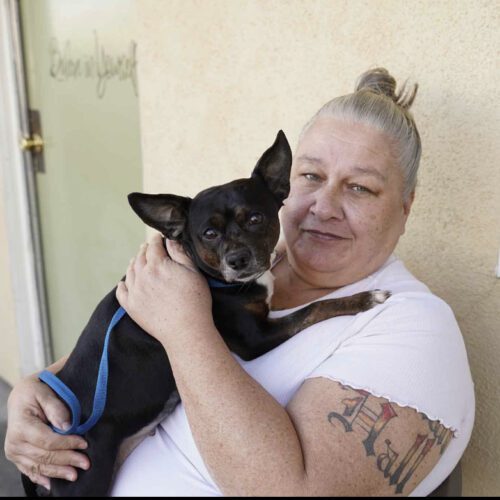 90% of your donations go directly to support the Front Street Shelter or to community programs.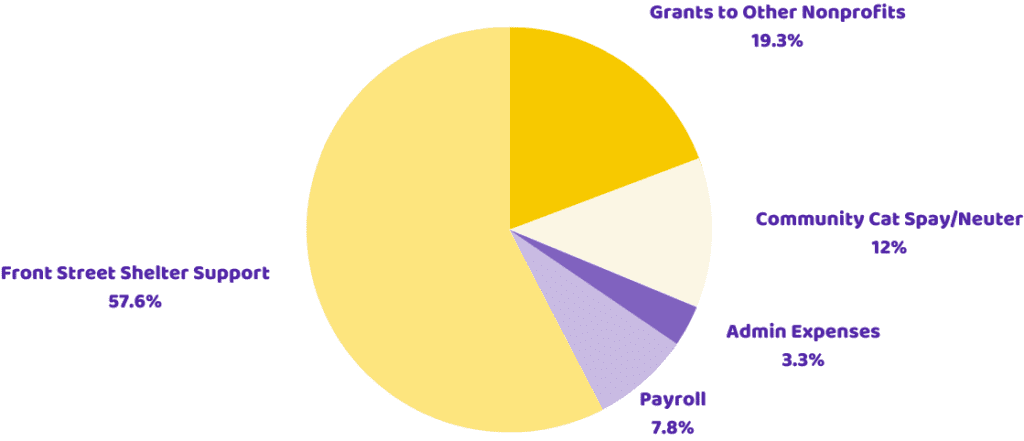 A Note From The Executive Director
Thanks to the unparalleled generosity of people like you and the hard work of many individuals invested with Front Street, this year has been one of major growth for our organization. We've added staff, redesigned our website and seen significant growth in many of our shelter and community support programs. It won't stop there, either! By the end of the year, we hope to update you on successful fundraising events, grant funding, and promotion of adoptable pets at Front Street.
I hope this update helps demonstrate how Friends of Front Street is working to use your donations to provide for the health and well-being of pets and their people in our Sacramento community. We appreciate your trust in us to deploy your donations to the best effect in the service of our mission, and hope you will celebrate with us all that we have and will continue to accomplish as the year progresses!